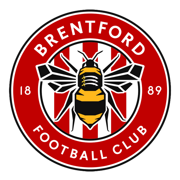 Teddington School is delighted to announce a partnership with Brentford Football Club, providing opportunities for 'student-athletes' to study at our 6th form and represent a Premier League club as part of their development programme.
There are two elements to the programme – both education and football – making the experience efficient, progressive, and enjoyable. All individuals involved in the programme have access to FA-qualified coaches, strength and conditioning coaches, mentors, state-of-the-art facilities, and an education focus designed to bring out the best in both our boys and girls.
Teddington Sixth Form has a terrific relationship with Brentford FC and their team ensuring that education is at the forefront of all decisions as we promote a positive and professional attitude, enabling all to succeed.
More information on the programme which commences in September 2024 and trial dates can be found by clicking the link below:
Brentford FC Post-16 Programme