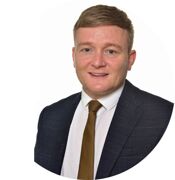 Thank you for your interest in working at Teddington School. Since my appointment to role in September 2022, I have been actively seeking innovative, enthusiastic and dynamic teachers to join us on the next phase of our development and I hope you will become part of our team. This page has been designed to give you a flavour of what Teddington school has to offer, but I would also encourage interested candidates to visit the school for a tour to see us in action.
At Teddington School, we ensure that the educational experience all students receive is first class. We firmly believe that every child is entitled to an excellent education, which offers breadth of curriculum, academic rigour, opportunity, and enables students to leave equipped with the skills to succeed in whichever future pathway they choose.
Staff at Teddington maintain the highest standards, have a positive outlook, are inventive in their thinking and adopt a 'can-do' approach. We were judged 'Good' by Ofsted in November 2021 and are looking to the future as we work with the whole community and strive for even greater success. We are committed to identifying, developing and retaining talent amongst our staff with a bespoke CPD package in place for all of our team.
Our school is located on a modern and attractive campus that overlooks the River Thames. Inside our school, you will find a professional working environment with a calm and caring atmosphere based on mutual respect between all stakeholders. We pride ourselves on the fundamental principle that teachers have the right to teach and students have the right to learn.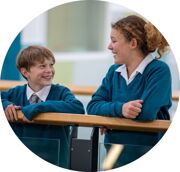 We are proud to be part of The Bourne Education Trust (BET) - a successful multi-academy, made up of nineteen schools (plus a further three associate schools), across primary, secondary and special education. BET continues to grow a community of like-minded academies with the highest aspiration and dedication to achieving the best outcomes for their learners. They understand that people are the key to success and for this reason, believe in creating great places to work where people feel supported and encouraged to be the best they can possibly be. Staff within their schools can expect to be challenged and motivated to achieve their ambitions, and such is the scale and scope of the Trust's school-to-school support work, successful candidates can expect to receive rapid promotion either through direct placement or via secondments from their home school. As part of BET, we also recognise the hard work of our team by our extended holidays and a well-structured school day, which really supports work/life balance and flexibility.
I hope after reading the enclosed information you have decided that you wish to apply to become part of our team. Please complete an application form and submit your supporting statement by the given date.
If you wish to visit us or have an informal discussion with myself or one of the team about the post before applying, please feel free to contact our HR Officer on 020 8943 0033 or you can email hrdepartment@teddingtonschool.org
We look forward to receiving your application.
Paul Grills
Headteacher