At Teddington School we are committed to ensuring students are 'Healthy Learners' by promoting good mental health, wellbeing and resilience amongst all our pupils to help them succeed. Nikki Harrison is our Designated Mental Health Lead and is responsible for ensuring we have a whole school, proactive approach to supporting the wellbeing of students and staff.
We are excited to be part of the Richmond Trailblazer programme, in partnership with other local schools and South West London Health and Care Partnership. This programme enables us to work together with Richmond Mental Health Support Team to build emotional resilience in our young people through targeted early interventions. This will include a whole school PSHCE programme, small group work and individual support for specific students. We will also focus on supporting parents and training staff to give them the knowledge and confidence to understand and recognise the signs of poor mental health. In addition to this, we will ensure that all students know who they can go to if they are struggling themselves or are worried about someone else.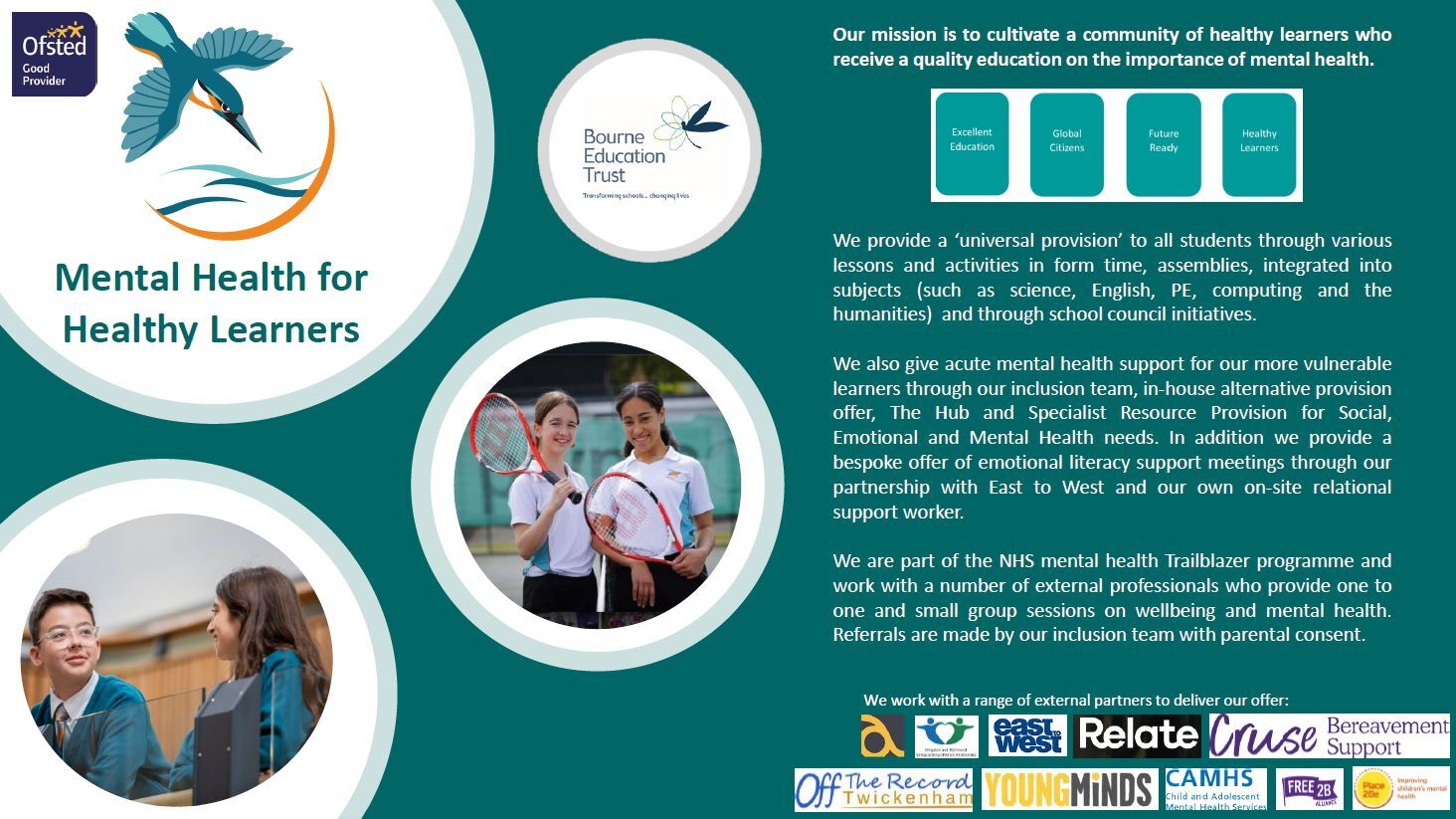 If you have any questions regarding what we offer or would like to speak to our Mental Health Lead, please contact Nikki Harrison.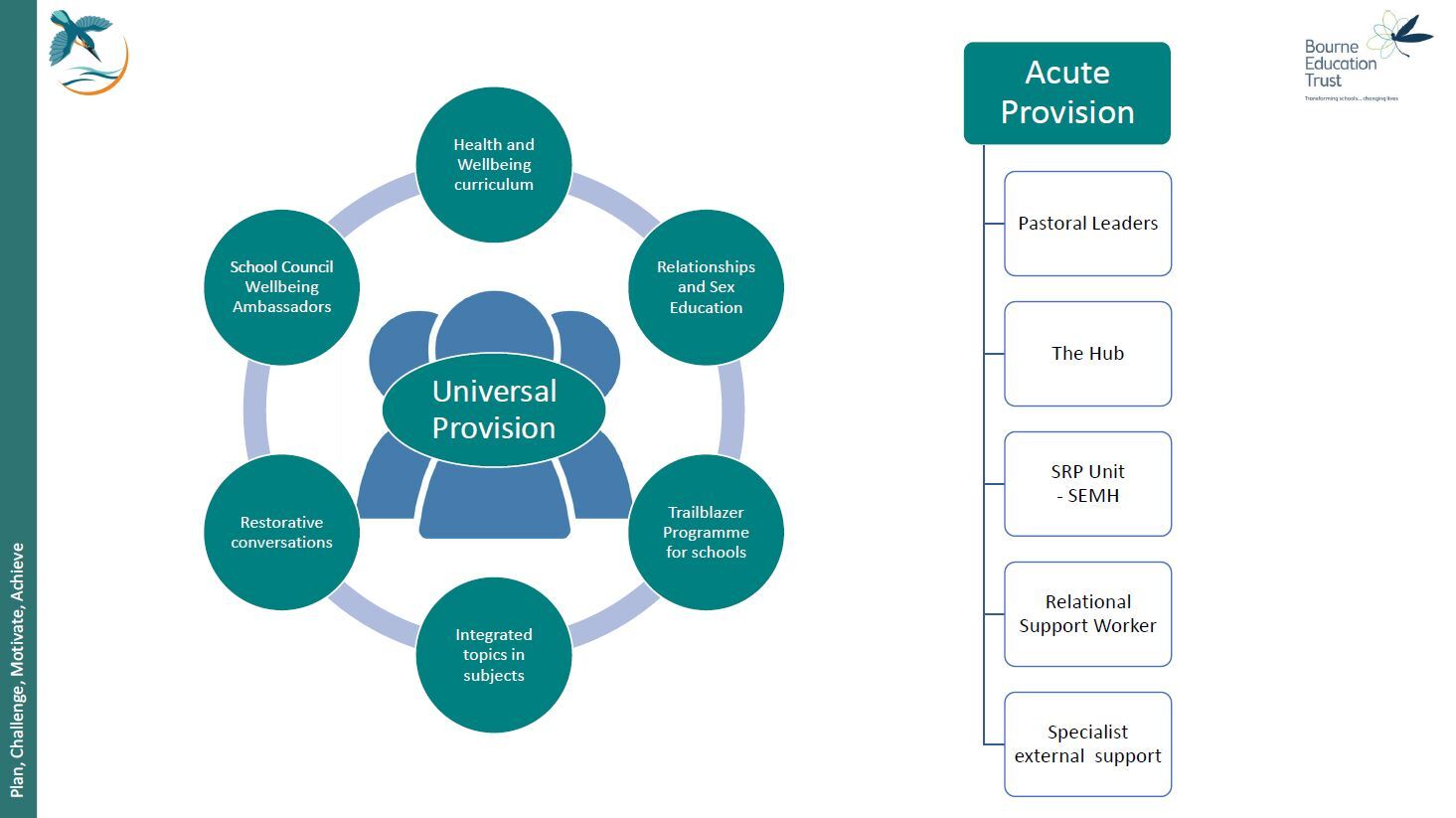 ---
Useful Links
Please click on the links below to access useful information with regards to mental health and wellbeing.
Richmond Trailblazer Action Plan
Urgent mental health support for children young people and families