It is very important that students wear their uniform with pride. Please could we ask for your daily support in ensuring that your child adheres to the school uniform policy.
Teddington School Uniform FAQs - From September 2023
School uniform can be purchased from Stevensons. You can either visit their store based along Heath Road in Twickenham, or purchase online by visiting their website.
---
Second-Hand Uniform
The Teddington School PTA has a number of second-hand uniform items for sale. Second-hand uniform sales are held every half-term and are open to all, including Year 6 families who will be joining us in September.
The sale of second-hand uniform can also be made exceptionally at any point to people arriving at very short notice or mid-term to the school and requiring urgent supplies of school uniform. In such cases please contact the School's PTA via pta@teddingtonschool.org.
Dates for upcoming sales are shown below:
3rd July 2023, 3pm onwards
11th September 2023, 3pm onwards
Every half term during the 2023-24 academic year, including at the follwoing events; Christmas Tree Sale, School Production, Plant Sale
---
Here is the school uniform requirements for Teddington School.
Items bearing an asterisk * are compulsory.
---
School Uniform
Teddington School grey branded unisex blazer *available to purchase now
Teddington School piped skirt OR grey trousers * (the skirt supplied by Stevensons only)
Plain long OR short sleeved white shirt with collar and Teddington School tie*
Teddington School v-neck jumper
Plain knee-high/ankle black socks or tights
Black leather shoes *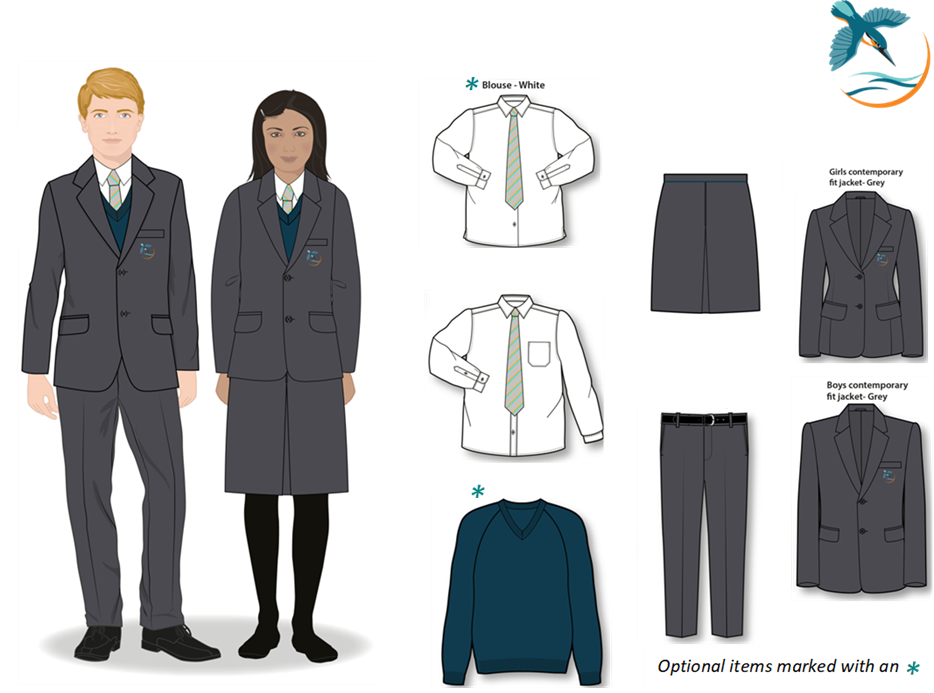 The school blazer needs to be worn at all times, unless advised by a teacher due to the weather.
---
Sports Kit
Teddington School PE polo shirt *
Teddington School black skort with logo OR Teddington School black shorts with logo OR Teddington branded black leggings OR Teddington School track pants with logo *
Teddington School Midlayer
Non-marking trainers *
Teddington School white sports socks OR white trainer socks *
Astro boots
Studded boots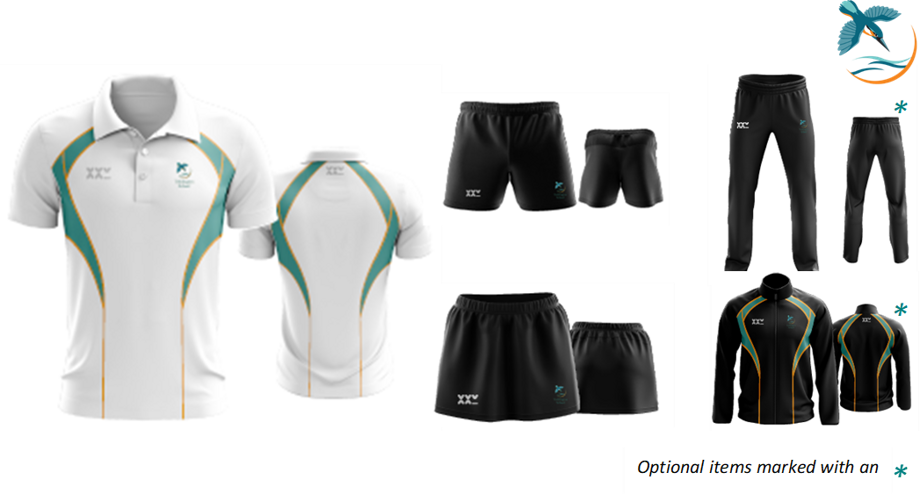 ---
Please note that:
Personal jewellery is not allowed, except for a single set of stud earrings
No facial piercings are allowed
Nail varnish is not allowed
False nails are not allowed
False eye lashes are not allowed
Light make-up can be worn but that deemed to be excessive will have to be removed
Hoodies are not allowed
Hair can only be dyed to reflect natural colours
Students may wear a watch but no bracelets
Rings are not allowed
Necklaces or chains must not be worn
No visible logos on school shoes e.g. ticks and stripes
---
Uniform Expectations
If students are not wearing the correct uniform, they will be offered alternative, washed items, by the school (if available). Families will be contacted and asked to resolve the problem for the following school day.
If a student does not wear the correct PE kit, they will be offered a spare kit. Refusal to wear this will result in a detention being issued.
The school reserves the right to send students home to correct infringements of uniform and appearance rules, in line with current exclusion guidelines.
School Lockers
We are delighted to inform you we have partnered with Prefect Equipment, to upgrade and refresh our school lockers. The process for hiring a school locker will change, and from now on all bookings and management of the lockers will go direct through Prefect Equipment rather than the school.
Please find below a letter from Prefect Equipment and details of how to rent a locker.