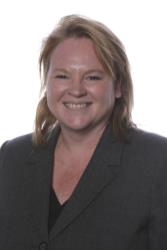 Inclusivity lies at the heart of what we do and so we plan our school day around supporting, challenging and motivating all our students, all of the time.
We are so pleased that we are back! There will be changes and challenges in our new way of working, however we are confident that we will work together, support each other and transition back safely. We are working hard on our curriculum in order to prioritise the skills necessary to focus on in this next year.
I feel strongly that school should be a happy and safe environment for students to come to each day; we want them to thrive and achieve. This can only be realised by them being challenged and supported by all staff, at all times.
My staff came into teaching to make a difference and to improve the lives of young people and that is what we are determined to do. Our aim, ultimately, is to provide a quality education that prepares Teddington students for life beyond school.
I have been watching us, as a school community, grow stronger and stronger every day. We are delighted to welcome our new year 7 and year 12 students this year.
The year ahead will be a big year for us and staff are working hard to continue the tide of progress forward. We continue to have a relentless drive on making our pedagogy and school environment the very best that it can be, so I am pleased to be overseeing the growth and embedding of the great work that was achieved during the last academic year.
Our school values drive students' ambitions each day:
Responsibility - for my own achievements; for my own behaviour around school; for my life chances
Endeavour - to try my hardest to achieve what I want to achieve - I will never give up
Empathy - to understand and share the feelings of those around me, and strive to achieve together
Integrity - to uphold moral principles- challenge negativity and be a great team player
Innovation - to strive to create new ideas.
We look forward to working hard with our students again this year. Please know my door is always open, as ever, any time, if you have anything you want to discuss. I welcome all interactions with parents, students and all Teddington stakeholders.
Thank you in advance for your support.
Ms Pacey