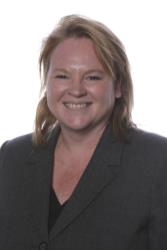 Over the course of the last 18 months there have been changes and challenges and new ways of working. Some of these changes have allowed us to improve our way of working and will be implemented permanently. The restrictions placed on us during the pandemic, while being arduous, have presented us with new opportunities that have enabled us to grow in confidence and develop our practice.
I am so proud of how well the whole Teddington School community has collaborated together during this period and helped to keep everyone safe and on track.
The year ahead will be a big year for us and staff are working hard to continue the tide of progress forward. We continue to have a relentless drive on ensuring our pedagogy and school environment is the very best it can be. To this end we are fine tuning our curriculum in order to prioritise the skills students might need reinforcing, alongside overseeing the growth and embedding of the great work that was achieved during the last academic year.
Our school values drive students' ambitions each day:
Responsibility - for my own achievements; for my own behaviour around school; for my life chances
Endeavour - to try my hardest to achieve what I want to achieve - I will never give up
Empathy - to understand and share the feelings of those around me, and strive to achieve together
Integrity - to uphold moral principles- challenge negativity and be a great team player
Innovation - to strive to create new ideas.
I feel strongly that school should be a happy and safe environment for students each day; we want them to thrive and achieve. This can only be realised by them being challenged and supported by all staff, at all times.
Please know that my door is always open. We have lived through an unprecedented pandemic, it is natural to have concerns or questions or to seek reassurance; so please do come and see me or encourage your child to do so if there is anything I can do to help.
Thank you in advance for your support.
Ms Pacey