An apprenticeship offers hands-on experience, a salary, and the opportunity to gain qualifications while you work. After leaving school, you could apply for intermediate or advanced apprenticeships, depending on the type of job and how well you perform in your GCSEs.
Intermediate apprenticeships carry level 2 qualifications which are equivalent to 5 GCSEs (grades 4-9). Some employers require good GCSE grades (4/5 or above) to enter onto an intermediate apprenticeship. This could be due to knowledge needed specific to that industry. For example, a mechanic would not have been able to learn the skills required at school.
Advanced apprenticeships carry level 3 qualifications which are equivalent to A Level. To be successful in gaining an advanced apprenticeship, you will usually need to have passed level 2 qualifications, like GCSEs at grades 4 or better.
There are also higher and degree apprenticeships which can be levels 4, 5, 6 and 7. However, these are not suitable for school leavers as they require level 3 qualifications to apply. It might be worth keeping this in mind if you go to college as this is an excellent alternative to university. Imagine being paid, getting job experience, AND getting a degree, (and not accruing huge student debt!). Some prestigious companies such as BBC, Microsoft and Goldman Sachs all offer higher/degree apprenticeships. These are highly sought-after positions which demand good A Level grades.
Apprenticeship Guide for Parents
Apprenticeships Parents Pack 2021
This month looks at the regional Apprenticeship Awards, WorldSkills UK Live, Top 100 Apprenticeship Employers, a Traineeship case study, apprenticeships in traditional trade areas and more!
Parent Pack 2021
Apprenticeship opportunities exist in many industries including:
Agricultural & land-based industries
Beauty & wellbeing
Business & IT
Construction
Creative, media & the arts
Customer service & retail
Energy
Engineering & electrical
Finance
Health & care
Hospitality & travel
Manufacturing, processing & logistics
Marine
Public services
Sport & fitness
Vehicles & transport
---
Click on the National Apprenticeship Service (NAS) logo below, search for apprenticeships by keyword or area and apply online. Register with the NAS to receive email or text alerts as soon as a suitable vacancy is listed.

---
For more information regarding apprenticeships with the NHS, click on the below logo: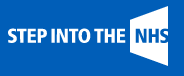 ---
Watch this video for some good hints and tips for making an apprenticeship application
---
View Tyreece's apprenticeship experience:
---
Latest Apprenticeship Vacancies